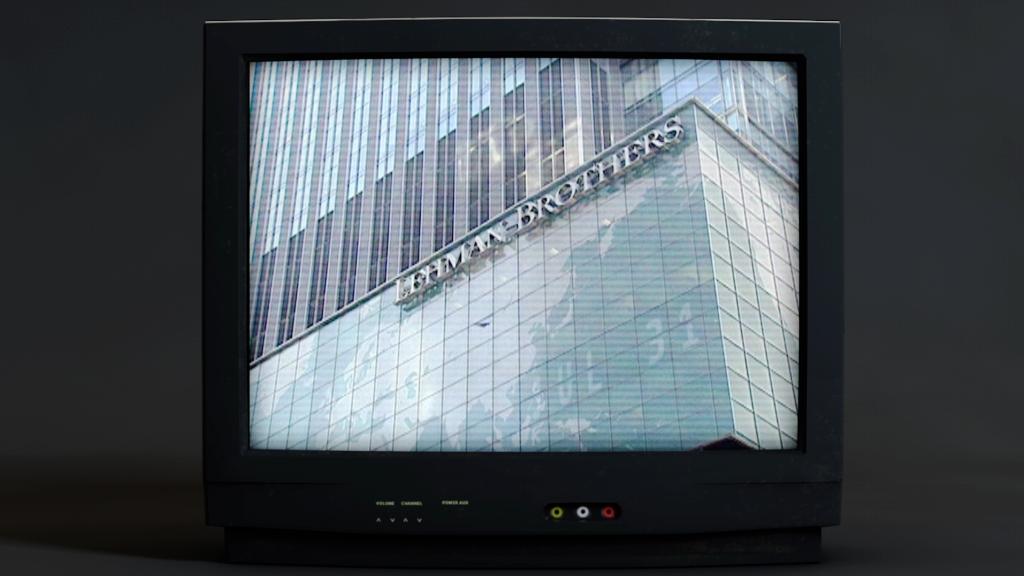 Reforms have strengthened the financial system. Banks have bolstered their balance sheets. Regulators now examine financial institutions once a year to make sure they can weather a downturn.
Yet a decade after the financial crisis, there's no telling when the next calamity will strike, according to three regulators who helped steer the country through the meltdown.
"It's a forever war," Timothy Geithner, the former New York Fed chairman and Obama administration Treasury secretary, said during a panel discussion on the financial crisis at the Brookings Institution on Wednesday.
"There's no way to anticipate the full range of things that can cause a system to break down. It's good to worry about all the potential sources of shock but you must be humble and skeptical about the ability of people to identify, and therefore, preemptively defuse those things," he said.
The collapse of the Lehman Brothers investment bank 10 years ago sparked a panic that rippled across Wall Street, and forced an unprecedented rescue of the financial system. Millions of Americans lost their homes to mortgage foreclosures in the Great Recession, and the jobless rate hit 10%.
Financial crises rarely strike the same country twice in any person's lifetime, and for now, former regulators say that while the next crisis is more likely to start outside the United States, the country could still affected.
But such painful episodes can be difficult to predict, said Hank Paulson, former Treasury Secretary under President George W. Bush.
Even still, economic calamities require similar solutions: capital injections, a government backstop and freedom by regulators to respond quickly.
"Memory fades of what you're supposed to do," Geithner said. "And the one thing we are trying to do is preserve the body of knowledge of what works and what doesn't."
Speaking on the same panel, Ben Bernanke, the chairman of the Federal Reserve during the crisis, said regulators during the Great Recession "did respond aggressively, and did bring it under control pretty quickly."
"We didn't succeed obviously in that we didn't persuade the country, generally speaking, what we were doing was necessary, even though we firmly believed it was," he said.
Necessary tools
Etched into that warning is a growing concern by former officials who fought the last crisis that regulators won't have the necessary tools to halt another panic.
Bernanke, Paulson and Geithner, all architects of the government's response in 2008, echoed that sentiment in an op-ed in The New York Times.
While Congress has since ushered in important reforms under the Dodd-Frank law, it has also stripped away necessary tools used by the Fed, Treasury and the Federal Deposit Insurance Corp., they argue.
Those changes included barring the FDIC from providing emergency support as it had during the crisis, placing limits on the Fed's emergency lending powers, and ending Treasury's ability to backstop money market funds.
"That's a consequential choice," Geithner said of the changes made by Congress to regulators' toolkit.
The risk, he argues, is that the economy will have to be teetering on the brink of collapse before Congress is willing to provide tools regulators need to abate the panic.
"We are choosing to run a system that creates the risk at some point in the future," said Geithner. "That things have to get really terrible again before there's freedom to act. I think that's a choice no serious country makes around the world today, and I don't think it's a right choice for us as a country."
'Risk of a panic'
Still, the 2010 Dodd-Frank Act did bring with it other tools regulators could use to safely unwind a failing institution. And Bernanke said such measures approved by Congress would be tried if there's a new downturn.
But while Bernanke and Geithner said it could work on a limited basis with only a single firm on the precipice of failure, it would have done little to solve the problem that had been facing Lehman.
"Even the wildest dreams of the architects of that authority [said] it wasn't designed to save us from the risk of a panic," said Geithner.
For now, all three emphasized the importance of ensuring the economy is as strong as possible to address future threats, including stagnant wage growth, growing income inequality and a ballooning fiscal deficit.
"The best defense we have against a financial crisis is having a strong economy," said Paulson.