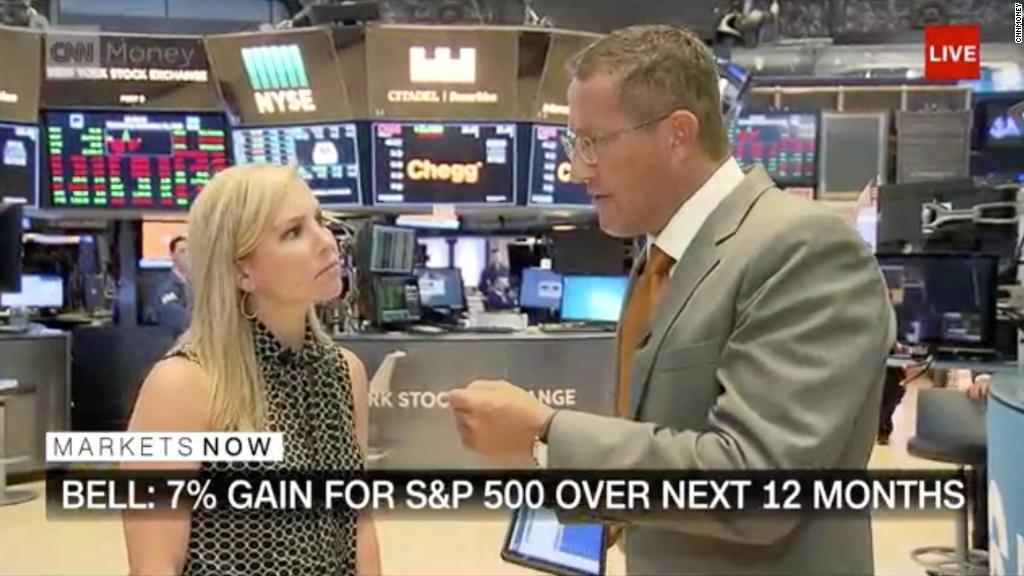 September is historically the worst month for stocks. And you've probably read your fair share of stories about the darkest September of all — the financial meltdown in 2008.
But if you sat out the market this month, you missed a decent rally.
With trading for September set to end on Friday, the Dow is up nearly 600 points, a jump of more than 2%. The S&P 500 has notched a small increase as well. Both indexes are near all-time highs.
The Nasdaq is down in September. So is the Russell 2000 (RUT), a collection of smaller US stocks. But many blue chip stocks have enjoyed solid pops.
Chipmaker AMD (AMD) — by far the best performing stock in the S&P 500 this year, with a gain of more than 200% — has surged more than 25% this month alone.
Dow components Boeing (BA) and Caterpillar (CAT), two stocks that do really well when the broader economy is humming, are up 6% and 10% respectively — despite worries about a trade war with China. And Exxon Mobil (XOM) has surged 7% as oil prices have rebounded.
Several consumer stocks have also sported solid September gains, yet another sign that Americans are feeling confident enough to spend more.
Activision Blizzard (ATVI), Hasbro (HAS), Starbucks (SBUX), Walgreens (WBA), Lowe's (LOW) and Tiffany (TIF) are all up between 5% and 15% this month.
It would appear that both investors and consumers are tuning out the noise in Washington and ignoring silly Wall Street axioms about the calendar.
After all, it wasn't a good idea to sell in May and go away, either. Since the end of April and start of the supposedly sleepy summer months, the Dow is up 9% — a jump of more than 2,200 points.