We asked a few of the financial clairvoyants who predicted the market's mortgage tribulations to tell us what happens next.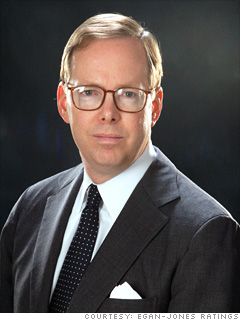 "The market just came to the realization that values in credit assessments were far from the mark. Now, we're rapidly adjusting to that reality--and there's a lot more pain coming down the pipe."
Sean Egan, CEO, Egan-Jones Ratings
While Standard & Poor's, Moody's Investors Services, and Fitch Ratings drew heavy criticism after overrating mortgage securities, Egan-Jones Ratings, a small credit ratings agency based in Los Angeles, was lauded for its foresight. Sean Egan was an early critic of bonds backed by sub-prime mortgages.
"The core problem behind the current crisis was a false belief in inflated credit ratings," says Egan. According to the CEO, his competitors are still placing too much faith in a number of companies. Egan's main targets: the media, airline, auto and insurance industries, amongst others. For example, while the S&P gives MBIA, a major bond insurer, an A rating, Egan dropped a C-bomb on the firm--and projects a D rating in the future.
NEXT: The regulator
Last updated September 18 2008: 11:43 AM ET
Email
|
Print
|

Digg this story
|
RSS