This isn't the first financial meltdown, and it won't be the last. But we are a fast-learning species, and we've figured out a few ways to cope along the way.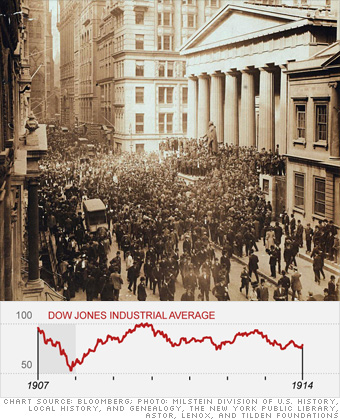 Problem:
A series of bank runs, a stock market crash, and deep recession. Banker J.P. Morgan finally brought together financial leaders to halt the panic.
Outcome:
Congress established America's first true central bank, the Federal Reserve System, in 1913 in the hope of preventing such panics.
NEXT: Great Depression
Last updated October 14 2008: 10:02 AM ET
Email
|
Print
|

Digg this story
|
RSS