We don't know whether to laugh or cry. Our annual list of the year's most laughable moves proves that, even in moments of crisis, stupidity lives on.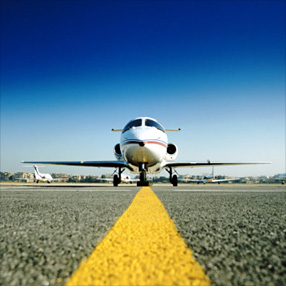 Detroit execs were initially hoping for $25 billion - and a quick getaway.
Like someone arriving at a food bank in a limousine, the chief executives of the three major U.S. automakers spark outrage when they fly their corporate jets to Washington D.C. to beg Congress for a multi-billion dollar bailout.
Yes, we know that corporate jets are often a cost-effective way for the heads of far-flung corporations to get around. But someone should have known this wasn't going to look good (and, sure enough, Congress sent the auto chiefs away empty-handed). At the very least, couldn't they have shared a ride?
-- By Peter Valdes-Dapena, CNNMoney.com senior writer
What do you think was the year's Dumbest Moment in Business?
Join the discussion now.
NEXT: Lamest road trip ever
Last updated December 31 2008: 10:36 AM ET
Email
|
Print
|

Digg this story
|
RSS