Associates at Bingham McCutchen take home an average $256,312 total compensation annually. See which other Best Companies to Work For offer big paychecks.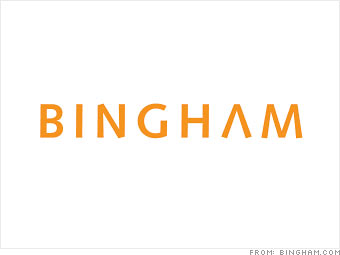 Average total pay: $256,312
For:
Associate*
Best Companies rank: 30
Headquarters: Boston, MA
For the second year in a row, this law firm is the top-paying Best Company to Work For. Lawyers fresh out of school get starting salaries of $160,000 a year, topped off with fat bonuses. (Non-attorneys are eligible for bonuses too.) Bingham, which prides itself on keeping pay scales "competitive at all times," looked at compensation at other law firms in mid-2007 and immediately boosted pay a hefty 20%.
Bingham, which enjoyed a lengthy growth spurt fueled by a series of mergers, pulled in its horns a bit after the financial crunch hit last year. The firm laid off 2.5% of staff, offering severance ranging from four weeks' to six months' pay.
NEXT: Lehigh Valley Hospital & Health Network
Last updated February 05 2009: 1:03 PM ET
Email
|
Print
|

Digg this story
|
RSS
*Most common salaried job