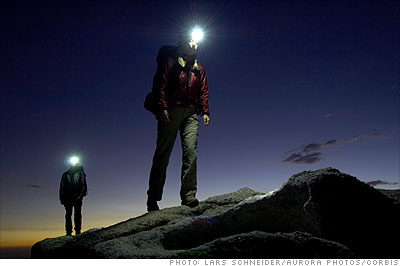 Hikers in Yosemite National Park
Remember the days of piling into the car, driving for what seemed like forever, and finally spotting a sign of Smoky the Bear saying, "Only YOU can prevent forest fires?" Well, those trips to national parks (and state parks, too) are more popular than ever.
With gas prices relatively low, the National Park Service has seen increases in the number of visitors camping, swimming, and picnicking.
During the summer, about 1 million visitors come to the 391 parks in the system. In June, Yellowstone reported May visitation was up 20% and Yosemite employees say cars have lined up for several hundred yards at some park entrances. To avoid crowds, some hikers have taken to trekking at night while wearing headlamps.
NEXT: Movies