With Japan's Suntory agreeing to buy Orangina, it got us thinking about other niche sodas kept alive for diehard fans.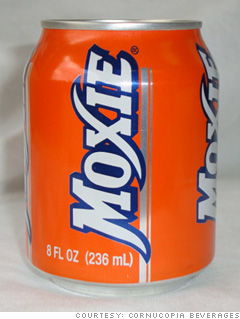 Owner:
Kirin Holdings
This dark, caramel-colored soda, which some say requires moxie to drink, outsold Pepsi and Coke in the early 20th century.
Moxie has lost its status as a national brand, and now is found primarily in the New England area. Maine even made Moxie its official soft drink and holds an annual Moxie Festival every year that draws almost 20,000 people.
But the soda has somewhat lost its All-American roots: Moxie owner Cornucopia Beverages is a division of Coca-Cola Bottling Company of Northern New England (a separate legal entity from Coca-Cola), and its parent company is Kirin Holdings of Japan.
NEXT: Mr. Pibb