Our collection of five funds and five ETFs provides broad diversification and leaves the hard work to some of the savviest managers in the business.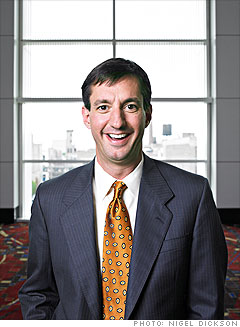 1-year return: -30.3%
5-year return: -0.8%
Expense ratio: 0.09%
ETF alternative:
Vanguard Total Stock Market (
VTI
)
Since keeping costs low is a cornerstone principle of our portfolio, we've picked the Schwab Total Stock Market Index fund over Fidelity's comparable offering from last year's roster.
Both track the Dow Jones Wilshire 5000, which lets investors own the broad U.S. stock market, but last month Schwab cut its expense ratio to 0.09% and slashed the minimum investment to $100 (compared with 0.10% and $10,000, respectively, for the Fidelity fund).
"We're going to be competitively priced, because we know that index products are commodities," says Jeff Mortimer, the CIO of Charles Schwab's asset management arm who is also a co-manager of the fund.
For an ETF alternative (with the same fee), there's the Vanguard Total Stock Market ETF, which tracks the MSCI U.S. Broad Market index.
NEXT: Dreyfus Appreciation
Last updated June 15 2009: 11:01 AM ET
Data as of June 1, 2009. Five-year return is annualized.