Meet the 10 companies that keep growing and make our list year after year.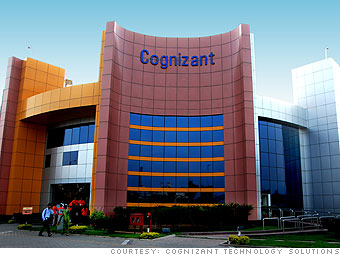 100 Fastest-Growing rank:
37
Years on the list: 8
You may not have heard of Cognizant, but it's a household name at IT departments in banking, finance, and health care, earning the company a spot on Fortune's list for eight years running. With a workforce of 88,700, largely in India, Cognizant offers services such as loan processing, server maintenance, and systems integration.
As pharma consolidates and the financial and health care sectors face new regulations, Cognizant's know-how continues to be in high demand. Sales rose 36% in the first half of 2010 compared with last year.
--R.O.
NEXT: 2. Atwood Oceanic
Last updated August 19 2010: 7:28 AM ET