According to the influential Cook Political Report, Democrats hold 30 "tossup" seats, representing some of the tightest races in the country. Eight of those highly contested seats are held by market-oriented New Democrats.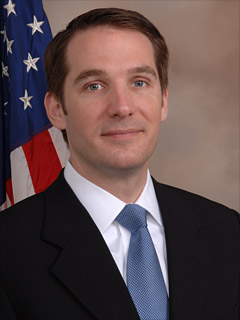 2nd District of Virginia
Nye, a former foreign service officer, rode a strong Democratic ticket and moderate pitch to victory in a military-heavy, Republican-leaning district. Now, despite hewing to the center -- he opposed cap-and-trade and health care reform -- Nye is struggling to hold on. His opponent is Scott Rigell, a car dealer who emerged in June from a crowded primary field with the backing of the national GOP. Nye has a strong cash position heading into campaign season, which, along with his hustle on the trail, may be his best hope.
NEXT: Betsy Markey
Last updated August 27 2010: 5:42 AM ET