Holiday shopping: simultaneously rewarding and kind of a drag. This year we did the legwork for you, asking business bigwigs to share their best gift picks.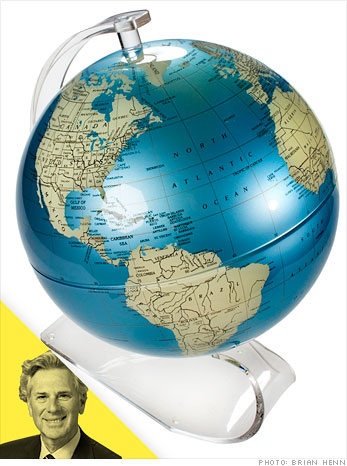 Hal Reiter
Chairman and CEO, Herbert Mines Associates
For clients of his executive search firm: handcrafted acrylic tabletop globes.
"These are more than a tchotchke. They're a reminder of the potential for peace on Earth."
Spherical Concepts 12-inch Blue Pearl Earthsphere
$295, barneys.com
Last updated November 29 2010: 11:08 AM ET