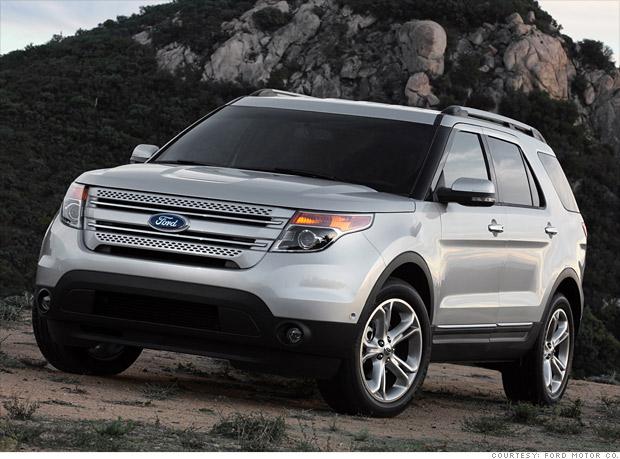 Jan - Aug 2011 sales: 75,720
Jan - Aug 2010 sales: 28,104
Price: $28,170 - $39,740
Fuel economy: 18 City / 25 Hwy
People keep predicting the death of the SUV, but it's just not happening. That's because SUVs have changed so that consumers can now find ones that do what they've always loved, including going off-road occasionally, without the things people always hated, like the bad fuel economy and rough rides.
Exhibit A is the new Ford Explorer which, so far this year, has had the biggest increase in number of vehicles sold of any SUV. It probably helps that last year's pre-redesign Ford Explorer sales were Exhibit A in the "SUVs are dead" argument.
While the new Explorer has met with mixed reviews -- its ride and handling qualities are more SUV-like than you might think -- it's unquestionably much more fuel efficient than the truck-based vehicle it replaces while retaining enough towing, hauling and off-road capability to satisfy the realistic needs of most SUV buyers.
Here are eleven more SUVs that have seen the biggest sales increases from last year, according to data from the automotive Web site Edmunds.com.