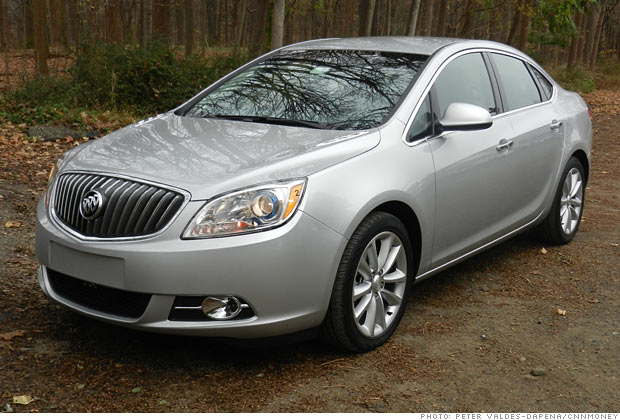 Base price: $23,470
Fuel economy: 21 city / 31 hwy.
A Buick that shares its basic engineering with the Chevrolet Cruze compact car sounds like a throwback to the bad old days when GM's idea of a new model was to clip a new badge onto a tired old design.
Fear not, though, this car is not a return to that.
Instead, General Motors engineers took the bones of the Cruze and created, on that skeleton, a proper luxury car with little resemblance, other than its size, to its cheaper relative.
The Buick Verano looks, feels, drives and sounds like a perfectly decent luxury car, albeit a small one.
But is America ready for an itty-bitty Buick?