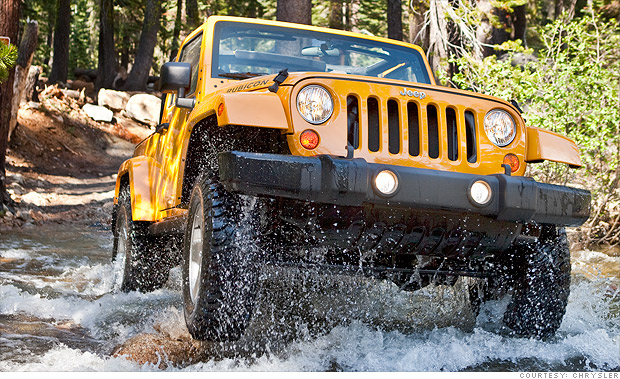 Base price: $22,045 - $29,995
Fuel economy: 17 City / 21 HWY
Projected 5-year retained value: 55%
The Jeep Wrangler may not be great on gas, but it holds its value better than any other small SUV and that counts for a lot.
The biggest cost associated with owning a car isn't fuel or repairs, it's depreciation. That's the difference between the car's cost and what it's worth when you sell it later on.
According to Kelley Blue Book, the Jeep Wrangler, along with the other vehicles included in this gallery will be worth the most, compared to their original sticker price, if you sell them after five years.
These percentages do not take into account any discounts or rebates -- or, in the case of the electric car, a $7,500 federal tax credit -- that would lower the original purchase price. That means the actual percentages could be even larger.