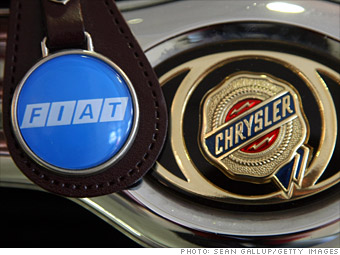 How does an auto company, saddled with discount brands, outdated technology, and hand-me-down products, grow sales in a becalmed economy?
That's Chrysler's secret sauce and it has been producing spectacular results. Left for dead by the side of the road two years ago, it has quietly rehabilitated itself and now stands as 2011's most accomplished full-line manufacturer.
Chrysler has seen its sales rise 24% this year. That's 60% faster than General Motors, the industry's other beneficiary of a government-sponsored bankruptcy, and more than double the rate at Ford, its fair-haired boy. The difference was even more stark in October. Chrysler's sales jumped 27% vs. 2% for GM and 6% for Ford.
Chrysler's sudden success is all the more remarkable because selling cars is a complicated process with multiple pivot points. Sales floor veterans talk about a six-month sales funnel, beginning with awareness and proceeding to research and familiarity, opinion and short list, consideration and, finally, purchase. When asked to explain Chrysler's surge this year, a spokesman offered a half-dozen factors, including improved customer perceptions due to well-received redesigns, third-party recommendations from authorities like Consumer Reports, attention-grabbing advertising, sharper brand delineations, and greater availability of lease financing.
Here are some of the keys to Chrysler's current success -- and a key to more s opportunities that lie ahead.


By Alex Taylor III, senior editor-at-large - Last updated November 10 2011: 7:11 AM ET