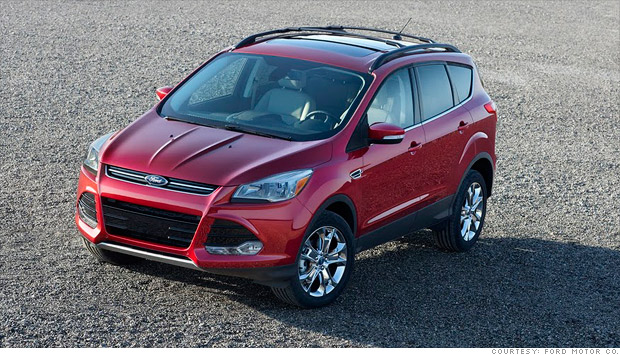 On Wednesday, Ford unveiled an all-new Ford Escape at the Los Angeles Auto Show.
The Ford Escape has, until now, remained virtually unchanged since its 2001 model year introduction. Still, the Escape has managed to remain a top-selling small SUV. But to keep the aging SUV in the game, Ford's been spending more on incentives, according to the automotive Web site Edmunds.com.
The new Escape is drastically different. Gone is the old Escape's cube-like profile. Gone, too, are the optional V6 and hybrid engines.
The new Escape will be available only with four-cylinder engines that are both fuel-efficient enough and strong enough to make those other options unnecessary, Ford says.
Click through for more details on the new Escape.