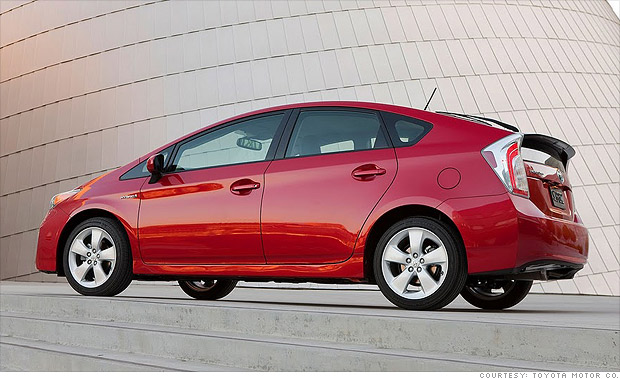 Base price: $21,650 - $28,790
Fuel economy: 51 City / 48 HWY
These are the most fuel-efficient non-plug-in cars in America for the 2012 model year, according to the federal government's fuel economy ratings.
The Toyota Prius stands at the very top of the list. The iconic hybrid, which accounts for half of all hybrid car sales, remains the stingiest car you can buy without a plug.
Plug-in cars like the Mitsubishi i-MiEV, Nissan Leaf and Chevrolet Volt are even more "fuel-efficient," according to the government's rating system. But for those who aren't ready to make the leap from the pump to the plug, these are the efficiency champs.
Sorry, diesel fans, but no diesel cars made this list. Their combined fuel economy -- city and highway -- wasn't as good as that of the hybrid cars that dominate these rankings..