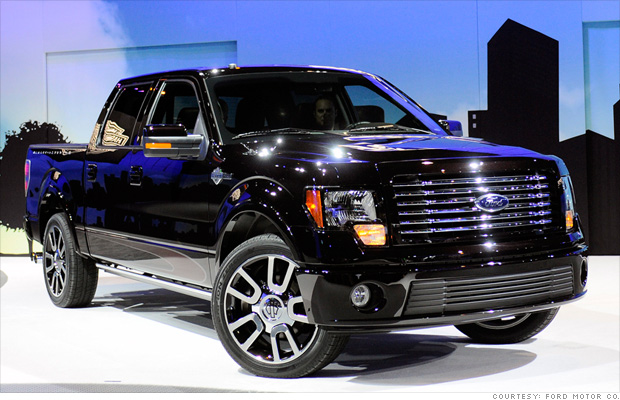 Est. profits since 1995: $50 billion
"There has been no greater profit machine in the history of the industry than the F-series," according to a new report by auto industry researcher Max Warburton of London's Bernstein Research.
Warburton and his team tried to estimate which vehicles were the biggest money makers for their respective manufacturers.
It's an impossible question to answer with certainty. Carmakers don't share that sort of information publicly. (Most automakers did not return calls seeking comment on the report.)
If they did, the F-series would handily take the title, by Warburton's estimation. He credits a winning combination of consistent high sales, relatively simple engineering and the willingness of customers to buy decked-out, high-margin models such as the Harley Davidson truck shown here.
New fuel economy rules may crimp the F-series' profits, however, by requiring Ford Motor Co. to invest more in engineering, Warburton said.