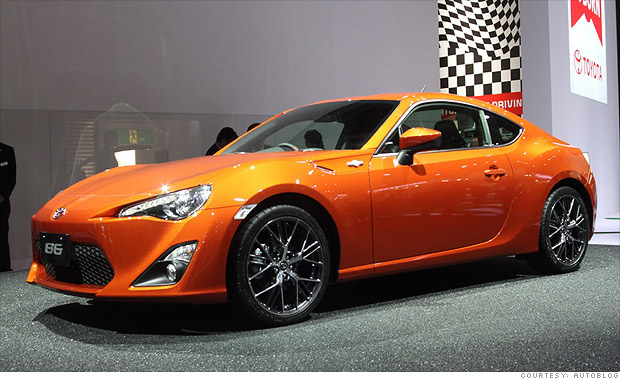 Japan's big car show opens this week and, as usual, a few interesting new models and some of the world's strangest concept cars are on display.
The Toyota GT-86 is one model that will actually go into production. This rear-wheel-drive coupe, developed in conjunction with Subaru, will be sold in the U.S. as the Scion FR-S.
Despite its aggressive looks, the GT-86 isn't all about power. By today's standards, the car's 197 horsepower is relatively modest. Instead, Toyota boasts of the GT-86's light weight and good balance.