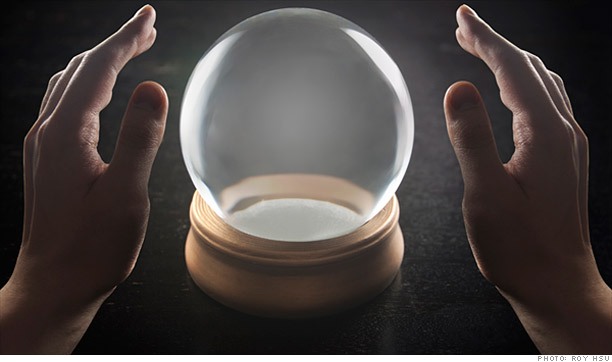 Automakers will be glad to escape 2011 mostly intact. With high unemployment and the threat of a double-dip recession hanging over the market, they sold only about 12.5 million cars and trucks, according to Wards Automotive -- as many as one million units less than forecast.
For companies, the Marchionne magic worked wonders at Chrysler, but it wasn't enough to fill driveways with the Fiat 500. Japanese automakers were beset by natural disasters and a strong yen. Honda would like to pretend 2011 never happened, and Saab won't get to see 2012.
What will the coming year look like? We could tell you that the Detroit Three will continue their comeback, Japan will get back on its feet, and dealer lots will empty out as the economy gets back on track. But that's pretty ho-hum. Maybe we had a little too much eggnog over the holidays, or maybe it's just a little slow at Fortune in this last week of the year, but let's pretend a comet will pass through the solar system, bending the space-time continuum into an alternate reality for the world's automakers, creating a list of predictions we'd like to see.