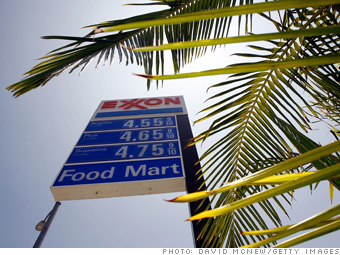 Current openings: 2,300
What are you looking for?
Exxon will recruit 500 university students beginning this fall with commencement dates in 2012. The company mainly seeks candidates with technical degree disciplines (engineering, geoscience, and IT), and some business degrees (MBAs, HR, and public affairs). ExxonMobil also has some opportunities for experienced hires: For example, it's currently seeking 400 plant operations and technicians within refineries, chemical plants, production operations, and drilling. Worldwide, there are positions available for 1,400 professionals outside the U.S. Jobs range from engineering, geoscience, research, business, and IT to plant operations and technicians.
Any secrets to impressing your recruiter?
"ExxonMobil is a dynamic, exciting place to work. We hire exceptional people, and every one of them is empowered to think independently, to take initiative and be innovative. We seek highly capable and ambitious people from all backgrounds. Depending on your degree, area of speciality, or trade, you will have a wide variety of career paths to choose from. Strong candidates will have the technical proficiency required for the position as well as proven leadership, teamwork and interpersonal skills. There is no `secret,' but good advice for any candidate is to be yourself when answering interview questions and help us understand what differentiates you from other candidates."
NEXT: Amazon.com
Last updated May 09 2011: 6:00 AM ET