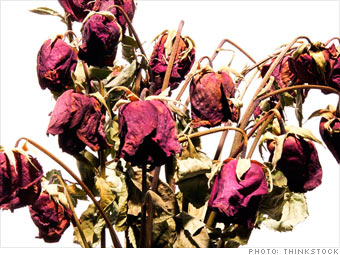 In a year when Europe's sovereign debt woes dominated headlines, it's no surprise that financial stocks took a beating.
Bank of America and Goldman Sachs did not go unscathed, as layoffs, an uproar over bank fees and management shakeups took their toll.
It wasn't just Big Wall Street that got beaten down. Airlines and automakers also had a rough year.
Only about half of the Fortune 500 companies logged stock declines during the year, with 34% in the double-digit decliners club.
Click through to see which Fortune 500 companies suffered the biggest losses (counting down from bad to worst), based on their performances as of the close on Dec. 9.