According to the latest census data, population growth in the last decade was concentrated in sleepy Southern cities like Austin, Charlotte and Orlando. Of the 11 metropolitan areas with the biggest jump, eight were located in the South, making it the fastest-growing region in the country. Here's why.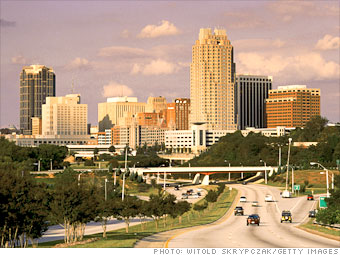 Total Population: 1,130,490
Change From 2000: 41.8%
Raleigh is one corner of the triangle region of North Carolina, a booming area that includes Durham and Chapel Hill and is home to the largest research park in the U.S. In 2010, the Milken Institute ranked Raleigh No. 7 in its list of best performing cities for creating and sustaining economic growth. This Silicon Valley of the East coast attracts flocks of IT-types for jobs at tech giants like Cisco and IBM.
The area also draws professionals in biotech and financial services, with Biogen Idec, Credit Suisse and Fidelity Investments among the area's top employers.
NEXT: Austin-Round Rock-San Marcos, TX
Last updated April 14 2011: 10:33 AM ET