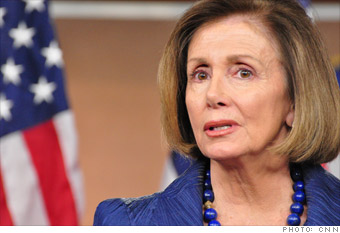 Congress talks a lot about budgets, but what are their own finances like? Get a peek at highlights of some key House members' financial disclosures, which were released Wednesday night.
Consider, for example, top House Democrat Nancy Pelosi, one of the richest members of Congress. She has an eclectic set of asset holdings that range from real estate to J. Crew stock to a United Football League franchise.
Members of Congress are required to file jointly with their spouses, and in Pelosi's case that adds significantly to the disclosure form. Her husband Paul, a businessman, owns the Sacramento Mountain Lions, which led to a financial loss last year of between $1 million and $5 million.
The former House Speaker's most interesting investment? Grapes. She reported income of between $5,000 and $15,000 for grape sales at a home and vineyard on Zinfandel Lane in St. Helena, Calif. She also reported a mortgage between $1 million and $5 million on the same property.