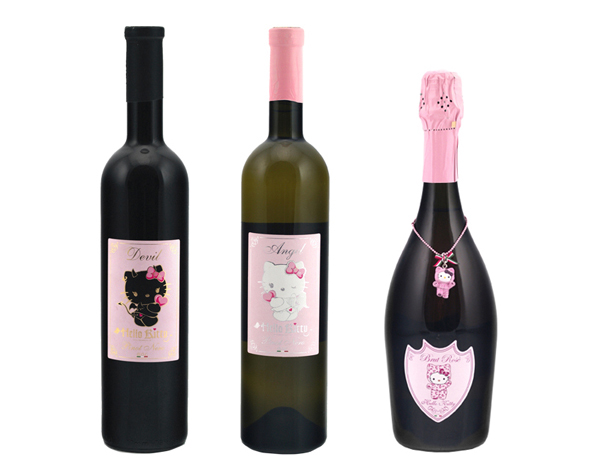 Cat lovers around the world have reason to celebrate. Hello Kitty, the lovable feline character created by Sanrio, will launch a line of California wines next year.
Sanrio originally debuted its Hello Kitty sparkling rose wine in Europe about two years ago. Although it never officially launched in the U.S., the wine began to pop up in specialty liquor stores last year.
The company says its customers have had mixed reactions when they see the child-like icon displayed prominently on the label. "It's a challenge to make sure it's received in the right way. But Hello Kitty has a huge following of 20, 30, and 40-year-old fans that love the product," says Sanrio spokesman Dave Marchi.
By Sierra Jiminez, contributor
@FortuneMagazine
- Last updated December 12 2011: 10:32 AM ET