The executives on our inaugural list aren't household names (yet), but their companies are.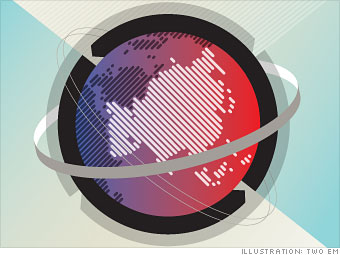 Fortune's
first global 500 list of the world's largest corporations, published in 1995, was dominated by American and Japanese companies, and if we had tried back then to produce a list of Asia's top business executives, it surely would have featured the CEOs of concerns such as Sony, Mitsubishi, and Toyota.
Our inaugural ranking of Asia's most powerful people in business reflects a major power shift in the region, from Japan to China, India, and beyond. Yes, Toyota CEO Akio Toyoda sits atop our list, but only two executives in Japan -- entrepreneur Masayoshi Son of Softbank and Takanobu Ito of Honda -- make the cut. To size up Asia's business leaders, we looked at the revenues, profits, and growth of the region's most dynamic companies, and evaluated the roles their top executives played in the corporations' success. We also placed a strong emphasis on globalization. And so Ratan Tata, who turned his family's Indian iron and steel concern into a multinational company with employees in 80 countries, earns the No. 2 spot on our list. (For more on his auto group, see "Tata: Building an auto empire in India.")
China's private-company leaders, including Huawei's Ren Zhengfei (No. 5) and Foxconn's Terry Gou (No. 6), have long been internationalists, but increasingly the leaders of state-owned enterprises are pushing their companies out into the world -- and in many cases the world is coming to them, seeking investments or business alliances.
Asian business is far from a meritocracy. Cronyism and cozy relationships with government are rampant; Tata, Toyoda, and Samsung's Kun-Hee Lee are descendants of their companies' founders; and executive suites remain overwhelmingly male. But change may be coming here too. Chanda Kochhar, No. 17 on our list, rose from management trainee to CEO of India's ICICI -- making her the first woman to run India's largest private bank.
--Stephanie N. Mehta
NEXT: 1. Akio Toyoda
Last updated April 19 2011: 5:21 AM ET