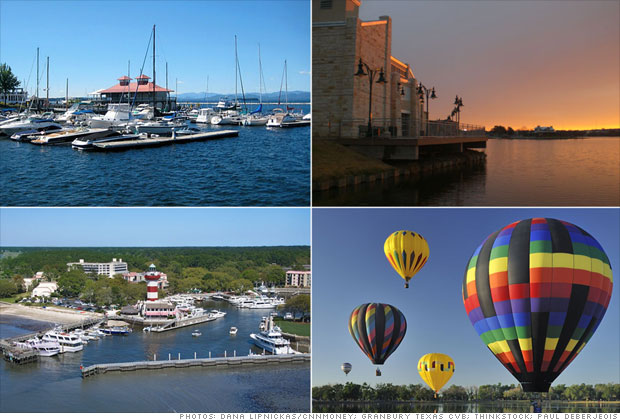 Between the ailing economy and the triple-digit temperatures that have plagued much of the country, it's been one tumultuous summer -- and it's not over yet.
With one long holiday weekend left, budget-minded Americans are looking for ways to say good-bye to summer without breaking the bank. And, for many folks, that means sticking close to home.
According to Jeremy Boore, an analyst for travel site Expedia.com, many travelers are planning road trips that only require 100 to 250 miles of driving distance for the three-day weekend.
"This seems to be the ideal distance to travel to still be able to get away and enjoy the end of summer without being stuck in the car," he said.
Not only that, but with the price of gas down about 10% since May to about $3.50 a gallon, it's even more affordable to drive than it was over Memorial Day weekend when gas prices were nearing $4 a gallon.
To that end, Wanderfly's travel editor, Kerrin Sheldon, offers his recommendations for Labor Day destinations that require less than one tank of gas to get to from seven major metropolitan areas.