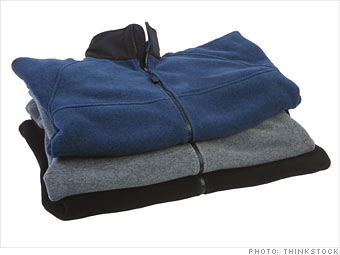 Unseasonably warm weather has left scarves, coats, flannel pajamas and even luxury items, like cashmere and fur, out in the cold this year. That means shoppers can expect those items to be even more discounted than usual after the 25th, according to Christine Frietchen, editor-in-chief of ConsumerSearch.com.
If you have your heart set on buying a few of those things as a gift for a family member or friend, Frietchen advises getting them a gift card instead and suggesting a shopping trip on Dec. 27. "You'll be able to get so much more," she said.
But if you must have that cashmere turtleneck in eggplant and not olive, don't hold off, added Marshal Cohen, chief industry analyst at the market research firm NPD Group.
In anticipation of slower sales, retailers have limited inventory and may sell out of some items well before the real sales start. "You'll get a really good deal but you may not find your color or your size," Cohen said. This year, "retailers would rather sell out than sell off."