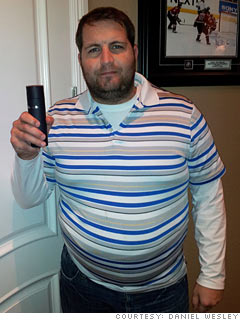 Name: Daniel Wesley
Age: 34
Hometown: Tampa, Fla.
My brother got me a can of Good Looking Hair. He has a full head of hair and so does my dad. I'm the one thinning and they thought it would be funny.
It's always been a running joke. I sprayed it on and it looked ok, but when you perspire you could see a runny mess. We were tossing the football outside and I noticed it stained the back of my shirt. They thought that was hilarious. It would never fly for anything in public.