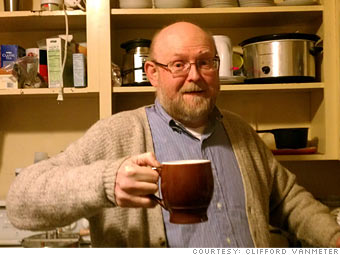 Name: Clifford VanMeter
Age: 55
Hometown: Kalamazoo, Mich.
My daughters got me a very unusual gift this year, Kopi Luwak coffee. It's the most expensive coffee in the world and has a total harvest of only a few hundred pounds each year.
You see the beans have been through the digestive tract of the palm civet, a small wild cat that lives in the jungles of Sumatra and Malaysia. They eat the coffee berries, but don't digest the beans, so the beans... um... pass... and are collected. They get chemically changed when they pass through [the animal] and become this heavenly coffee. They bought it from a company called Cat's Ass Coffee.
I haven't tried it yet. I'm planning on sharing it with my co-workers -- at least those who are adventurous enough to try it.