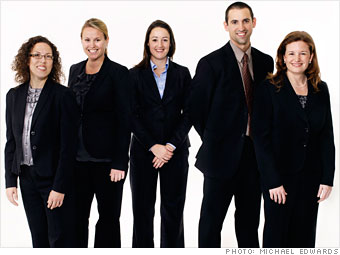 Tech start-up Rebellion Photonics has raised more than $1 million in the past year. That's on top of the $162,150 it won at Rice's competition last year. CEO Allison Lami says the funding has allowed the company to launch its inaugural product, an imaging technology that allows scientists to visualize different chemicals within a cell, which is particularly useful in cancer research, she says.
The team is now in negotiations for an exclusive deal that would attach its technology to microscopes, Lami says.
Next up, Rebellion Photonics -- which currently operates out of a five-bedroom house near the team's alma mater, Rice University -- is looking to work with larger corporations to develop its Gas Cloud Imaging Camera, a camera that can see gas leaks that are invisible to the naked eye.
The team's largest investment so far -- $1 million from the Emerging Technology Fund of Texas -- will be dedicated to developing that product and Lami is looking to raise an additional $10 million for it in 2012. The ultimate goal: acquisition by GE or a similar company within four to six years.