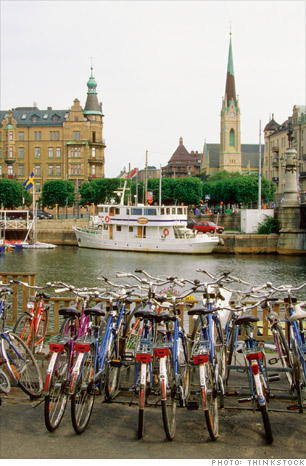 Described as a ''busy regional hub with a low-density lifestyle,'' Stockholm is laying the groundwork for even greater future success by investing heavily in research and development and creating the best entrepreneurial environment of the 26 cities studied.
That drive helps Stockholm also rank first in intellectual capital and innovation, ahead of global powerhouses like New York, London, Paris and Tokyo. The city also earns top marks for its preparations for the digital future, as it excels in providing internet access in schools.
''Stockholm is succeeding in areas that are foundational to continued growth,'' said Pond of the Partnership for New York City.
And while the total tax rate in Sweden remains relatively high, Stockholm has also made strides to become more cost-competitive, jumping five spots from 2010, according to the study.