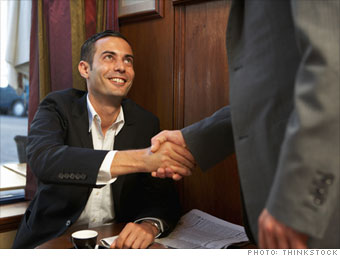 Franchises typically offer certain advantages to would-be business owners, like an established business model and a recognizable brand. But not all franchises are created equal.
Startup costs, market demand for the product or service, franchise fees, potential revenue, and contract provisions are just some of the factors prospective buyers should consider.
Another factor to keep in mind: how often franchisees who took out loans through the Small Business Administration have been unable to repay.
A low loan failure rate is a vote of confidence both for the franchise business model -- or concept -- and for the people involved with the business, according to Bob Coleman, editor of the Coleman Report, which monitors small business lending trends.
A low loan failure rate also can make it easier for a franchisee to win a bank loan, since lenders keep a keen eye on this data, said Coleman.
The following franchises all had relatively low loan failure rates. Only franchises with at least 70 SBA-backed loans in the past five years are included.