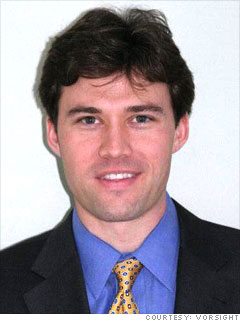 Owner: Steve Richard
Location: Washington, D.C.
Steve Richard believes that "if you can't find the job you want, you should create it."
And that's exactly what he did when he left his job in 2005 to launch Vorsight. His company provides B2B sales training as well as sales appointment setting services for a wide range of clients, including companies like Rosetta Stone and Blackboard.
While many people are cursing the economy and its effect on their businesses, Richard believes that the recession has played a large role in Vorsight's success It has allowed him to attract great employees who were willing to work for his fledgling company. Also in a depressed economy businesses need more help than ever with sales techniques.
Vorsight boasts a staff of 35 and is on track to bring in $4 million in revenue this year. Not bad for a company that Richard started from scratch with no outside investments and little more than his own "sweat equity."