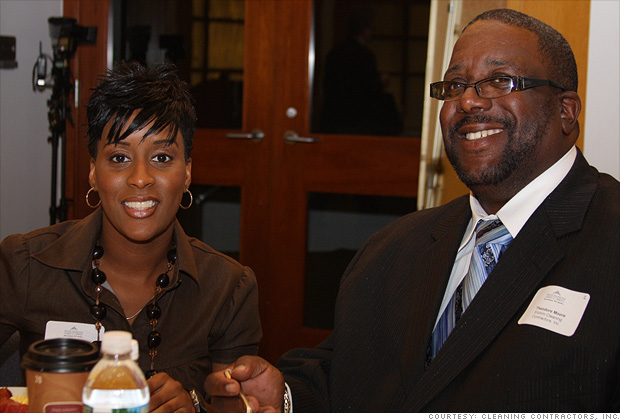 Entrepreneur: Sirena and Ted Moore-Elohim
As a teenager, Sirena Moore knew she wanted two things from life: to be on the cover of "Black Enterprise Magazine" and to make a six-figure salary. Her dreams took a hit when in high school -- and with "no tangible skills" -- she got pregnant with twins.
Her dad, Ted, advised figuring out a business to start and he'd help. "I researched online just what was a business," she said. "I knew nothing." Deciding on construction site cleaning, Sirena took business classes, while her dad offered their services at construction sites all over Philadelphia.
With only $200 in capital and working from a bedroom, the Moore family grew Elohim Cleaning Contractors to 60 employees with $2 million in sales. That earned Sirena that magazine cover. She believes God created her opportunities so she could provide opportunities for others. Her advice to future entrepreneurs? "Have a dream, but write it down. Then find a mentor to help you make your plan a reality."