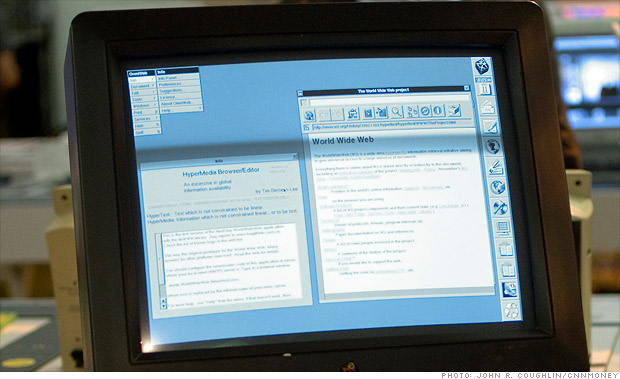 Year: 1991
Designed by: Tim Berners-Lee
Organization: CERN
Digital history erases itself. Projects like Archive.org's Wayback Machine capture snapshots, but many of the Web's pioneering sites have vanished. Enter "Digital Archaeology," a curated tour of the Internet's not-so-distance past. The exhibit, which had its U.S. debut at New York City's recent Internet Week, resurrects 28 milestone sites from the Web's formative years.
The exhibit's centerpiece is "The Project," Tim Berners-Lee's invention for using hypertext (HTTP) to link together documents through the Internet. He called the outcome the World Wide Web.
No one kept screenshots of that very first website. Digital Archaeology features what is believed to be the earliest available copy, from 1992. Ever wonder why links on the Web are underlined? The design choice dates back to Berners-Lee's prototype pages.
"These tiny decisions have influenced the way we access information in our daily lives," says Jim Boulton, Digital Archaeology's curator and the deputy managing director of advertising agency Story Worldwide.