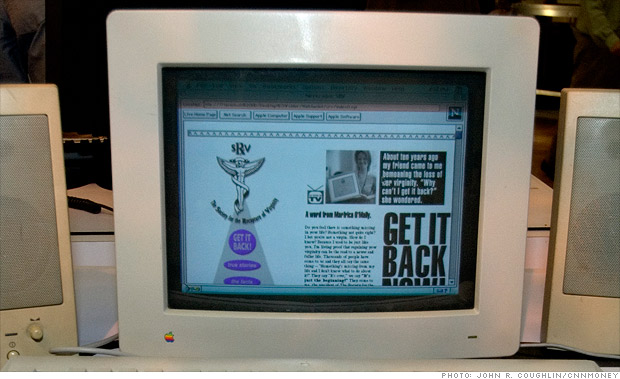 Year: 1995
Designed by: Craig Kanarick
Organization: Razorfish
When Netscape introduced its newest browser in 1995, it published bits of code that would enable people to do something radical: create animations on the Web.
But there was one problem -- the code had a typo. One of design firm Razorfish's founders, Craig Kanarick, who had a degree in computer science, was desperate to play with the new animation technology. He stayed up all night in an East Village apartment hunting down and repairing Netscape's bug. One he'd fixed it, he created one of the first online animations: a bouncing blue dot.
From there, Kanarick and fellow Razorfish founder Jeffrey Dachis launched the Web's first art gallery, called The Blue Dot. It's now in the permanent collection of the San Francisco Museum of Modern Art.
"The primary thrust of what we were trying to do, as far as the curation of The Blue Dot, was taking traditional artworks that were analog and offline -- photography, painting, illustration -- and trying to create the appropriate ways of displaying those in a browser," Kanarick says in a Digital Archeology interview.