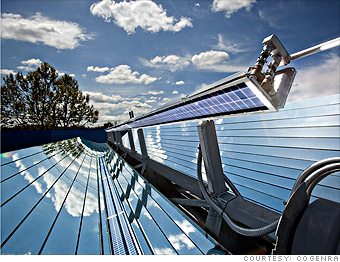 One of the biggest challenges the Marines face is getting the fuel used to run electrical generators to remote bases.
This system from Cogenra attempts to solve that by using solar energy to produce power and heat water. The company claims to capture 80% of the sun's energy.
The water is heated from the excess heat that emanates from the photovoltaic panels.
The company says it's ideal for military bases and other places that use large amounts of power and water.