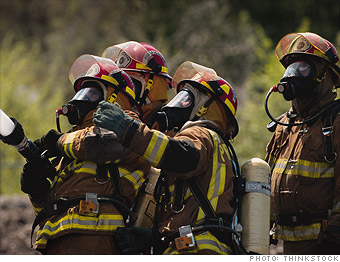 Up until the 1960s firemen relied on leather or canvas suits for protection. They were not particularly flame resistant.
But spurred by the Apollo I launch pad fire in 1967, NASA (and its big budget) soon embarked on finding better protection for its employees.
The result was a material called PBI. Lightweight and resistant to extreme heat, the material, or one that was derived from it, is now in use by fire departments worldwide, said NASA's Daniel Lockney. NASA has developed so many products with civilian uses that Lockney's actual title is Technology Transfer Program Executive.