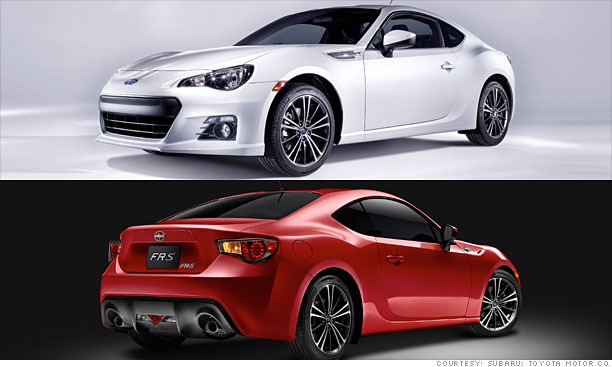 The hearts of auto enthusiasts everywhere beat a little faster recently with the introduction of two new sports cars: the Subaru BRZ and Scion FR-S (above). The two autos are essentially identical because they were developed jointly by the two companies. The all-new, rear-drive chassis is from Subaru, as is the engine; Toyota did the design and extra bits for the motor. As they used to say in the old Doublemint chewing gum commercials: Double your pleasure, double your fun.
The appearance of the two is notable: Affordable sports cars have been in short supply in recent years. The target market of young men isn't exactly flush with cash, insurance costs weigh heavily, and sports cars have a short shelf life. As much about fashion as they are about driving, they tend to wilt in showrooms after 18 months. Even the durable Mazda MX-5 Miata, starting its 23rd year on the market, has become a specialty item -- 2011 sales totaled 5,672 cars.
Herewith, some reasons to lament the eclipse of the affordable sports car and to applaud its renaissance in 2012.