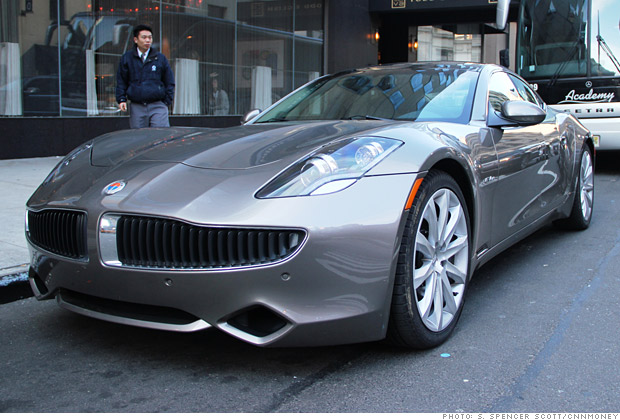 Price: $103,000 to $116,000
Fuel economy: 52 miles per gallon equivalent
If you think this picture looks good, you should see the Fisker Karma in person, out on the road. The car's designers -- led by Heinrich Fisker, CEO and former head of design for Aston Martin -- paid great attention to how light would ripple over the car's skin as it rolled by.
I've rarely seen light ripple better.
But the Karma's supposed to do more than just look good. A "range extended" electric car, it's supposed to be a performance vehicle while also being thoroughly "green." Honestly, few automakers pay such painstaking attention to the environmental impact of their craft.
This is luxury with a conscience. But, I fear, this car may be a mixed metaphor on wheels, sending more messages at one time than the market can hear.