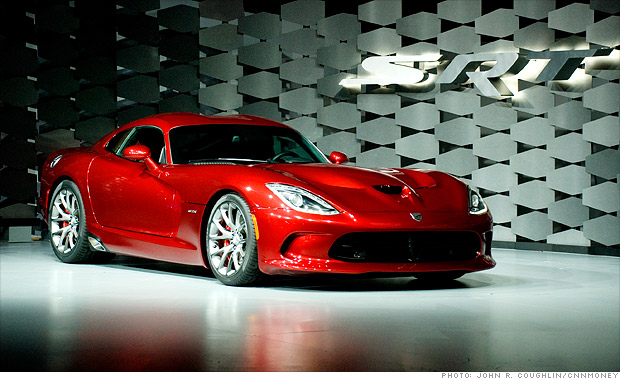 The Dodge Viper has been out of production since 2010 but Chrysler Group unveiled a new version, powered by a huge 8.4 liter V10 engine, at the New York Auto Show.
The 640-horsepower car will be available only with a six-speed manual transmission.
The new car looks like the Vipers dating back to the car's introduction in the early 1990s. It preserves the long hood and giant side air ducts. Gone, though, is the Dodge name. Now it's just the SRT Viper.
For the first time, the Viper will have both traction control, which helps prevent the tires from spinning under hard acceleration, and stability, which helps the driver maintain control during abrupt maneuvers.