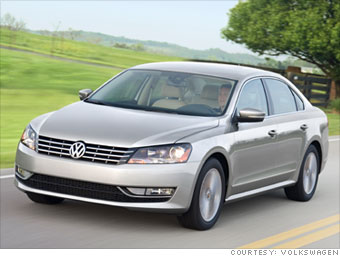 Edward Loh, editor-in-chief,
Motor Trend
magazine picks four great cars that are also rated by Intellichoice.com as having some of the lowest ownership costs in their respective classes.
Family car -- VW Passat TDI SE
The Passat was named
Motor Trend's
2012 Car of the Year. It has a diesel engine, yet fuel costs are still low, and it's a great car to drive.
You can opt for manual or automatic transmission. (Base price: $26,000; fuel economy: 31 city, 43 highway)