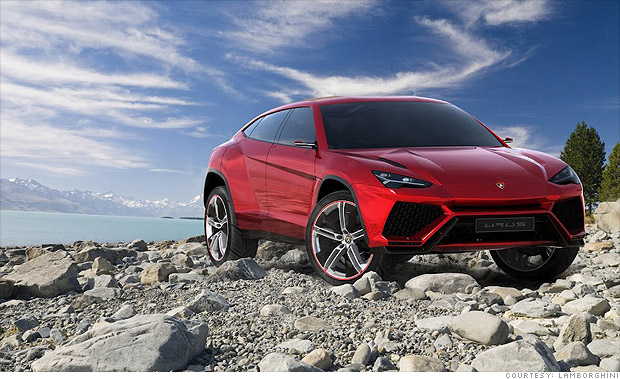 The idea of Lamborghini, known for extreme performance cars, making an SUV may seem off the wall. But don't be too shocked. This actually isn't Lamborghini's first SUV. The LM002, a much chunkier vehicle that looked as if it had been built out of shoeboxes, was available from 1985 to 1992. Only about 300 of those were ever built.
Lamborghini decided it's time to try again. For now, the new, sleeker-looking Urus SUV is just a concept vehicle. But it's clear that Lamborghini fully intends to produce this vehicle or something very much like it. In fact, it could produce as many as 3,000 per year, which would make it the largest-selling Lamborghini model by far.
The Urus, just unveiled at the Beijing Auto Show, is a 600 horsepower "crossover" with huge 24-inch wheels and a 600 horsepower engine. Like most of Lamborghini's cars, the Urus has full-time all-wheel-drive with a focus on on-road performance.