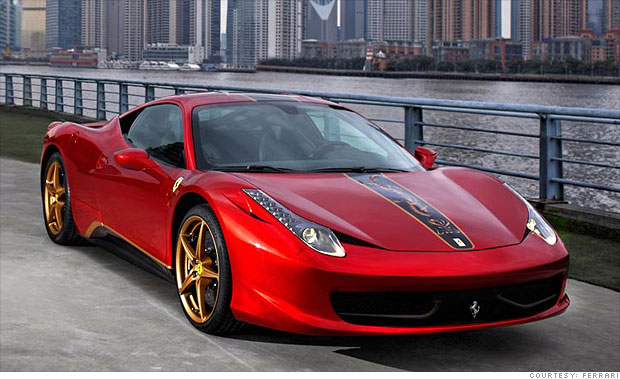 Following years of torrid growth, the Chinese auto market suffered a rare, but very slight, downturn earlier this year. But, according to analysts at J.D. Power and Associates, that swoon did not affect the luxury car market, where sales plowed ahead.
This is certainly true of so-called ultra-luxury car brands. These automakers produce cars that are considered very, very expensive in the U.S. But in China, where hefty taxes and fees are slapped onto imported luxury cars, these machines typically cost double or even triple what they do here. Ultra-rich Chinese are snapping them up, regardless.
Besides being a big market, luxury automakers consider China a growth opportunity. Italy's Ferrari sold 500 cars there last year, still a small number compared to the 1,900 it sold in the U.S. but a 75% increase from the year before. Ferrari doesn't expect the Chinese market to eclipse the U.S. anytime soon, but does expect sales growth to continue there.
Ferrari celebrated its 20th year in China with this Year of the Dragon special edition earlier in 2012. Twenty of these 458 Italias were created for wealthy Chinese customers.
In China, a 458 Italia buyer could pay about $500,000 for the base car, according to Ferrari. And that's without the dragon tattoo.