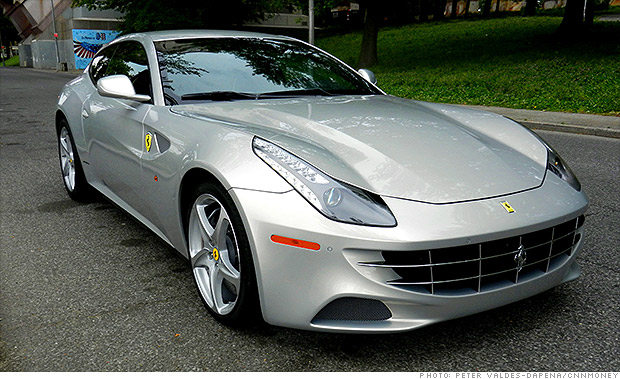 Base price: $295,000
As tested: $377,000
Fuel economy: 11 City / 18 Hwy
Father's day is right around the corner and you've been thinking of buying yourself a Ferrari because, come on, you deserve it! But your familial obligations prevent you from dumping hundreds of thousands of dollars on a radical sports car with puny cargo space and tiny back seats.
Well, dad, this is your lucky day! Provided you have the requisite barrels full of money.
And if you do -- oh, my -- you, your family and some luggage are in for one heck of a ride.
Serious aficionados may worry that the FF, with its tall rear-end and all-wheel-drive, might dumb down the ultra-sharp Ferrari driving experience.
Stop worrying. Ever so slightly practical as it might be, the FF is an astounding automobile the feeling of which I have now allowed to soak deep into my bones. It'll be hard to shake off this Ferrari when it comes time for me to drive something else.