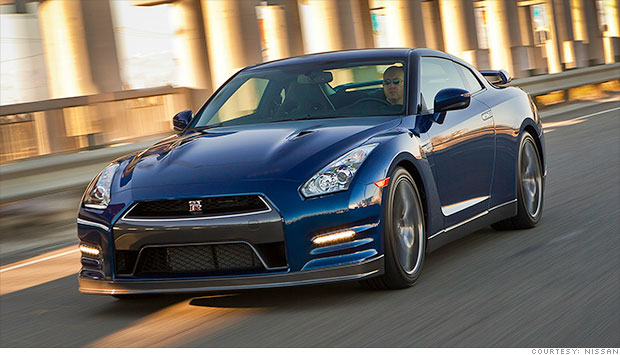 Price: $96,820
Engine: 545-hp twin-turbo 3.8-liter V6
When you think about ultra-high-performance cars, you usually think of brands like Ferrari, Lamborghini or McLaren. But brands like Chevrolet and Nissan are also playing in the supercar realm, as are luxury brands like Acura and Lexus, which are not usually known for extreme sports cars.
A prime example is the Nissan GT-R which, for the 2013 model year, has a hand-built 585-horsepower twin-turbo V6 powering all four wheels. At a recent racetrack event, the GT-R showed itself still capable of handling what might otherwise be white-knuckle cornering speeds with the ease of a jaunt to the corner store.
The GT-R's price tag pushes very close to six figures, more twice as much as Nissan's next-priciest car, the 370Z Touring Roadster. But the automaker still makes the case that it's a value proposition fitting for the brand.
"When you compare it to a [Lamborghini] Gallardo or an [Ferrari] 458, it's a bargain," said Carl Phillips who heads GT-R marketing in the U.S.