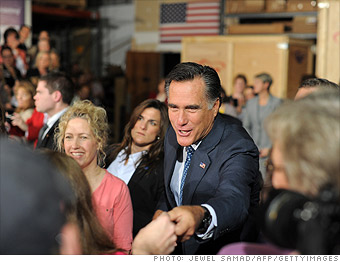 Unemployment rate: 5.7%
Electoral votes: 13
Virginia voters are one of the most sought-after prizes of the general election.
In 2008, President Barack Obama carried the state in one of the cycle's biggest surprises. Before that, Virginia had gone to the Republicans in every presidential contest since 1964.
The state's unemployment rate ranks 10th best in the nation at 5.7%.
While some rural counties are still struggling to recover from the recession, the suburbs that surround the Washington, D.C. area are flourishing from their proximity to the federal government.
Places like Fairfax County, heavily dependent on government spending and defense contracting, are doing just fine.
And that's good news for Obama, who crushed John McCain in the suburban counties around Washington D.C. in 2008, capturing 60% of the vote in populous Fairfax County and 72% in Arlington and Alexandria counties.