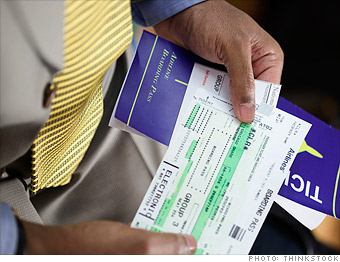 Not only does it already cost more to fly than it did a year ago, but airfares are only going to continue to climb in 2012.
"My overall prediction is that we're going to see a 10% to 15% average increase in domestic and international airfares [this year]," said Harlan Platt, a finance professor at Northeastern University's College of Business Administration in Boston.
As major airlines struggle with year-over-year losses -- and even bankruptcy in American Airlines' case -- carriers are reducing the number of destinations they fly to and flying less frequently to popular routes. By limiting supply, prices will continue to escalate.
"The most important driver is the continued discipline of airlines to maintain the leanest fleet they can possibly run," Platt said, and "until the economy shows clear and certain signs of recovery, no airlines are bringing more planes out of mothball status."